Article
Afterpartying With the Web 2.0 Crowd
Published October 27, 2008
Last modified October 27, 2008
Zendesk was a sponsor at LateCrunch, the official afterparty for Web 2.0 Expo Berlin. Humbly presented as the "The mother of all tech-startup parties" by Techcrunch UK. For Zendesk is was at also a great opportunity to meet German customers and friends and a big thank you to Coremedia, Babbel and Mindmesiter for joining us in Berlin.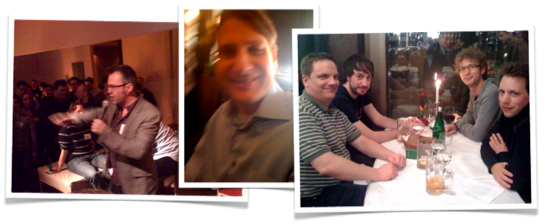 Thanks also to the always energetic Mike Butcher of Techcrunch and Petra Johansson of Twisted Tree for organizing this successful event.
Yours truly was interviewed by Ulrike Reinhard and Björn Bauer at the Web 2.0 Expo. Visit Ulrike Reinhard's blog to see the full interview entitled Giving Support a New Dimension.