May the 4th integrations be with…whoops
Article
May the 4th integrations be with…whoops
Published May 4, 2017
Last modified May 4, 2017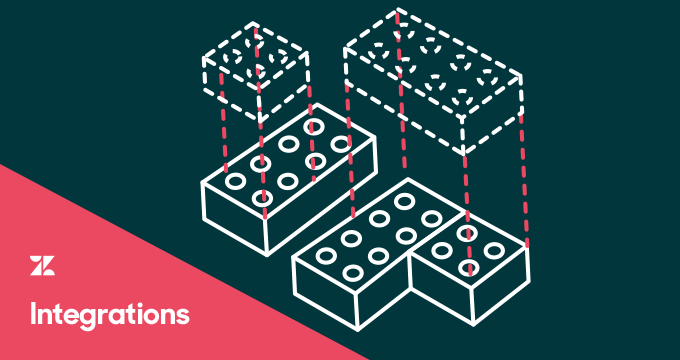 We're a day late, sue us. All that matters is we've got another great round of integrations to help you make the most of Zendesk.
Amazon Connect
Amazon Connect is a cloud-based contact center solution that makes it easy to setup and manage a customer contact center and provide reliable customer engagement at any scale. You can deploy a contact center in just a few steps, on-board agents from anywhere, and begin to engage with your customers. The Amazon Connect for Zendesk app provides direct access to the Amazon Connect platform right inside your Zendesk Support account. Generate tickets when new calls are answered or outbound calls are placed, and automatically update tickets with additional call details at the end of the call.
Zoom
Zoom makes video and web conferencing frictionless. Founded in 2011, Zoom is the leader in modern enterprise video communications, with a secure, easy platform for video and audio conferencing, messaging, and webinars across mobile, desktop, and room systems. The Zoom integration for Zendesk gives you the ability to schedule a Zoom meeting from a Zendesk Support Ticket or to launch a Zoom meeting from a Zendesk Support Ticket. Zoom meeting recordings and meeting information are posted as private comments on a ticket when a session ends.
DigitalGenius
DigitalGenius brings practical applications of deep learning and artificial intelligence into customer service operations of leading companies. The DigitalGenius App helps customer service teams use their time more effectively by automating the repetitive parts of their work. DigitalGenius can predict and auto-fill tags and custom fields related to the incoming message—including fields used to route tickets to the right agents or views. It can also predict the best macro to be added to the incoming message and show it to the contact center agent for approval or personalization. Upon the agent's action, the approved message is sent to the customer, and the algorithm goes through continuous learning to improve the results it provides.
Sonar
Sonar let's you manage your mobile messaging channels (SMS/MMS, Facebook Messenger) the same way you already do with email within Zendesk. Built using the Zendesk Channel framework, all messages from your customers come in as tickets, and agents can simply reply or leverage any of the tools that exist within your Zendesk account such as macros and triggers. Agents will have no change in their workflow, which ensures that none of your customers slip through the cracks.
Additional Apps Added in April
Visit the Zendesk Apps Marketplace to browse all our apps and integrations