Shopify: We stopped dating when we found Zendesk
Article
Shopify: We stopped dating when we found Zendesk
Published December 16, 2016
Last modified December 16, 2016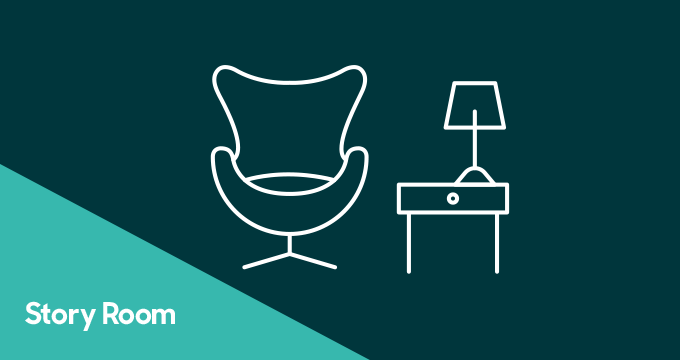 Editor's note: We received this great note from Chris at Shopify, which he kindly let us publish. Suffice to say, we're a fan of customer love letters, and this one gave us the warm fuzzies. Thank you, Chris and Shopify!
Relationships are tough.
Back in 2012, Shopify was in the midst of a rocky relationship with a partner that wasn't working out. We'd spent a bit of time getting to know our first ticketing system; we were young, forgiving, and loved each other. Things were going well, but then we started to grow at different paces and we leaped ahead of our partner. We started talking about where our ticketing system wasn't working—we needed speed, reporting, APIs, and advice. Our partner just wasn't ready for that yet. And so we decided it was time to take a break and to re-evaluate what we wanted.
We needed someone who would grow with us, understand us, challenge us, and partner with us to achieve new heights. So we updated our status from 'In a relationship' to 'Single', opened up our dating app, and started swiping. A few hits came back, but nothing too promising. Nothing, that is, until a profile popped up that read: I enjoy listening, conversations, connecting people to those that matter most, and keeping things beautifully simple. We super liked that profile and a match was made. So begins an adventure.
Our relationship with Zendesk began when we were in one of our darkest periods. Shopify was hitting hypergrowth mode and we were doing everything we could to stay afloat. We were hiring at a breakneck pace, trying to onboard Gurus (our customer support staff) faster than we'd ever done before, while keeping the plane in flight. Our tools were in shambles, as we'd never expected this type of growth in such a short time. This meant Gurus were getting frustrated because our tools were slowing them down, onboarding was challenging, and helping customers was becoming difficult. Instead of our tools being simple, almost invisible, the tools were impeding their ability to have conversations and, worst of all, frustrating our customers. It was bad.
That's where we started. Now let's look at what we've done together. We grew from 20 Gurus to over 500. We went from being in one room to being distributed at home across Canada and Ireland. Our merchant count grew from 20,000 to 325,000. Our volume went from hundreds of conversations a day into the ten thousands, and we grew to offer 24/7/365 support. At the heart of all those milestones, you, Zendesk, were with us. You've grown with us, connected us, listened to our challenges, questioned our thinking, and offered advice. You brought us together with other customers and allowed us to share our successes, failures, and challenges. We've been able to learn from you and teach dozens of others about our approach to support. Through that, relationships have formed that will outlast careers. The magic comes from your beautifully simple software and your ability to build and foster relationships. For this reason, we truly believe you're partners in this with us, and not simply a vendor selling us software.
What will the future bring us? New channels, new tools, and new strategies, but at the end of the day, it's all about people and relationships. We're both just getting started and I'm looking forward to what the future brings.
Chris Wilson is Director of Technical Support at Shopify. Hear more from Chris in this customer story with Shopify.
Looking for more bright ideas?
See how some of our customers are using Zendesk to create great customer experiences.