Transparency through open communication
Article
Transparency through open communication
Published February 5, 2014
Last modified February 5, 2014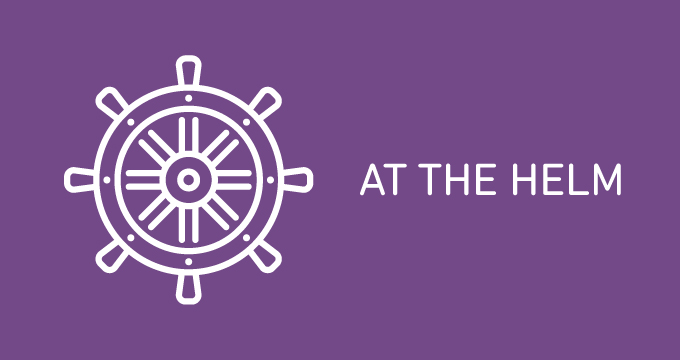 Transparency within your support team, from executive management to the front lines, is paramount to your success as a customer support organization. As I've mentioned before, happy agents lead to happy customers, though it's not all about rewards and recognition. Clear, open communication helps to set expectations and gets things done.
The larger your organization, the more important—and challenging—achieving transparency becomes. Here are a few ideas for improving communication across your organization:
Leadership needs to be present
Make sure the leadership team for your support organization shows up for regularly scheduled meetings and that there is an established agenda in place that everyone's aware of.
Agree on the agenda
Send out a list of proposed topics, including the amount of time you've budgeted for each topic, in advance of meetings. Adjust the agenda based on feedback or for priority, and send a finalized version just beforehand so that everyone is prepared to efficiently use the scheduled time. It sounds like a lot of work, but over time an agenda becomes a living document that helps your team stay on track and make steady progress.
Don't be a hermit
It's not enough to sit in a room, making decisions and letting them trickle down, while feedback—good or bad—slowly bubbles back up. If your leadership team is making decisions that affect everyone, carve out some time to get feedback from all levels of the organization before making the decision. Information needs to move quickly up and down the organization so that decisions are not delayed. As a general rule, it's important to spend time with your front line, shadowing them and getting input about their work. This visibility helps leaders make educated suggestions for change.
Explain the reasoning behind a decision
Getting input before making a decision doesn't determine the outcome, it influences it. So, it's equally important to explain, afterward, why a decision was made, both when you've taken your team's feedback or when you haven't. Explaining your reasons helps to get everyone on the same page.
Allow anonymous feedback
It's really important to provide an option or avenue for receiving feedback anonymously. We do it here at Zendesk using a Google form we made available through our Support Operations newsletter. Advocates can submit their thoughts or questions, and we're committed to answering within two weeks. If you find you're not getting enough feedback, send out a survey. The important thing is to give your staff a voice without making them feel like they're at risk.
Request 360-feedback
If you're open to anonymous feedback about your organization in general, then you've also got to be open to feedback about yourself. Request 360-feedback about what works and what doesn't. Find out what you can do better and then act on it.
The last thing you want is for your agents to feel like they've taken time to share their ideas (or worse yet, that they have no voice), only to see nothing change or improve.
At the Helm is a series for anyone who manages customer service professionals. These tips, best practices, and philosophies are designed to help you manage a team that is primed to give your customers the best possible service.
Recently in At the Helm:
Pick up the phone!
Don't underestimate the value of clean data
Don't be afraid: empower your support team
Rewards and recognition
Acting on customer service feedback
Understaffed and extra busy? Here's how to keep your cool
Don't panic: 6 steps for dealing with service disruptions
Broaden your team's horizons with events
Keeping things fresh with rotating roles, part 1
Keep things fresh with rotating roles, 2
Organizing for future success
Maintain accountability with one simple move