Article
Write The Company: In the Words of Merriam-Webster
Published August 12, 2010
Last modified August 12, 2010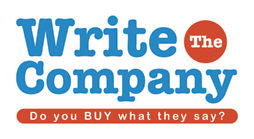 They say Corporate America has no sense of humor. Are "they" right? Find out by following Write The Company — a consumer humor blog consisting of crazy consumer affairs and customer service letters about everyday products, services and brands … and what the companies behind them had to say about it.
Each week Zengage brings you a classic correspondence from the Write The Company archives.  (For more, see our interview with Write The Company.)
My father always stressed the importance of proper spelling and the value of developing a strong vocabulary. He was such a stickler about it, that even when I sent letters home from camp, he would return them corrected in red. So I knew he would be so very proud of me when I did some research on the subject with this letter to Merriam-Webster Dictionaries…
Dear werd Xpirts:
Could U tell me?
Wear do U get new werds? Do U ever steel them from uther languigez? If a werd isnt spelld rite in the dikshunary how wood I no? Who is Merriam? I only herd of Webster. Is that his wyfe?
(Thanx)
A Representative from Merriam-Webster responded with:
We are enclosing a copy of the Preface to Merriam-Webster's Collegiate Dictionary, Tenth Edition and of the article "The English Language in the Dictionary," which should answer your first two questions fully. As for your third question, no, there is no way of finding a word in the dictionary unless one has an approximate grasp of the spelling and of some basic principles. As for knowing if the dictionary has spelled the word correctly, you have only our word that the spellings and variant spellings are based on printed evidence that we have gathered for quite some time.
George and Charles Merriam purchased the rights to Noah Webster's dictionary in 1843. The Merriam brothers were printers and stationers in Springfield, Massachusetts, since 1831. They published their own version of Webster's work in 1847.  They believed they had purchased the right to the Webster name, also, but the courts eventually ruled that any publisher is free to use the name Webster.
Final Thoughts
Merriam-Webster took great lengths to treat my inquiry intelligently and encourage my development. It must have worked because you can see how much my righting has improved.
While the Merriam-Webster information sent was in its Tenth Edition at the time of my letter, it has since been slightly updated. So follow these links to the Preface to Merriam-Webster's Collegiate Dictionary, Eleventh Edition and the article, "The English Language in the Dictionary." At the very least, it might make you a better letter writer.
If you're interested in learning the latest words such as, "flash mob" (a group of people summoned — as by email or text message –  to a designated location at a specific time to perform an indicated action before dispersing) or "frenemy" (one who pretends to be a friend but is actually an enemy), check out a few of the new words and definitions updates from the 2009 Merriam-Webster Collegiate Dictionary, Eleventh Edition.
Spell well, especially if you ever need to Write The Company.
Looking for more laughs from letters to your favorite companies? Visit WriteTheCompany.com.
Watch for a new Write The Company post every Thursday at Zengage from Zendesk.
Today's letter is republished with permission from Write The Company. All rights reserved. ?© Write The Company
?