Appy New Year!
Article
Appy New Year!
Published December 27, 2018
Last modified December 27, 2018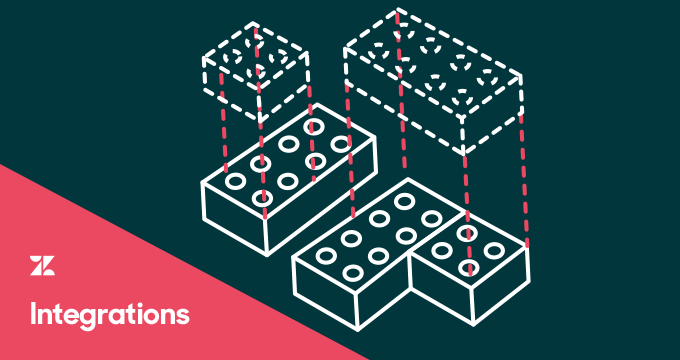 We're welcoming the new year with some great new apps to help you make the most of Zendesk!
Download Recordings
Download Recordings lets you download Zendesk Talk recordings and access them offline anytime. With this app, administrators and agents will be able to reference past calls, troubleshoot, and perform QA activities more easily as opposed to searching and pulling up the ticket every time.
Alterra Answer Bot
Alterra Answer Bot is a question-answering bot that can instantly resolve about 20% of your support tickets by finding answers in your Knowledge Base. The Alterra Answer Bot can operate either fully autonomously, in an auto-pilot mode, or in a co-pilot mode, together with your agents. You can activate the bot in the autopilot mode, even when your live agents are not available. If the bot manages to find the answer in your Knowledge Base, users get the information they've requested almost immediately. If the user is satisfied, the case is closed. Otherwise, the ticket goes into your regular queue. The bot could also work in tandem with your live agents. In the co-pilot mode, the app can integrate into the agent's desktop and displays three answer suggestions for agents to choose from.
Facebook Reviews by Ontec
Facebook Reviews by Ontec creates a Zendesk ticket for every review you receive on your Facebook business page. With this integration, you can reply to all of the customer feedback on your Facebook page directly from a Zendesk Support ticket. You can connect multiple Facebook pages and even tag the tickets for review.
Digital Defense Task Automation
Digital Defense Task Automation is an industry recognized provider of security assessment solutions, helping organizations defend data and protect brands. Digital Defense's Zendesk Integration facilitates the remediation of vulnerabilities in an organization's network. The integration accomplishes this by creating tickets in Zendesk when new vulnerabilities are discovered during a Frontline scan, along with relevant information such as which hosts are affected by the vulnerability. Additionally, a CSV report is attached to the ticket, further detailing the vulnerability in order to help remediate it. Vulnerabilities are also "Tagged" within Frontline, so that users can easily see which vulnerabilities have associated tickets. When users mark tickets in Zendesk as resolved, the integration will launch a re-scan in Frontline to ensure that the vulnerability has been removed.
ULTATEL
ULTATEL is a completely cloud-based hosted phone service with no software to install. Access your phone system from anywhere on both Windows and Mac using any popular browser. The integration with ULTATEL offers easy click-to-dial from within Zendesk by clicking on any contact, saving time and improving call efficiency. Instant screen pops with caller's account records automatically displayed on incoming and outgoing calls and automatic ticket creation when connected are both features as well.
SearchUnify
SearchUnify helps you search for information across all your apps and platforms with federated search. With its cross-platform integration capability, it ensures higher CSAT, engagement, and case deflection. For every search query, SearchUnify pulls in personalized results from disparate knowledge sources, including your Zendesk Guide account.