Beyond customer satisfaction: measuring customer happiness
Article
Beyond customer satisfaction: measuring customer happiness
Published December 8, 2016
Last modified December 8, 2016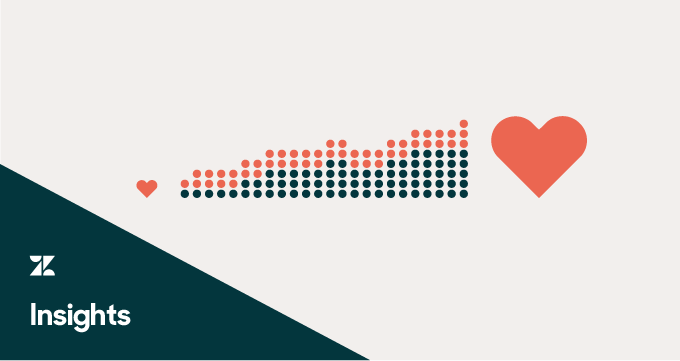 Henry Ford made his fortune mastering the concept of the assembly line. The faster the car parts could travel down that line, the faster Ford could sell his cars. To predict the future product delivery rate, workers would time the assembly. The resulting metrics for throughput were both useful and achievable.
Until recently, customer satisfaction metrics have been treated in a very similar way. How many customers contact a call center over a given hour? How many are satisfied? How long do they spend on the phone? In other words, how quickly can call center workers process a complaint?
A changing analytics landscape
Nowadays, we work in an increasingly fast-paced data environment where almost anything can be measured. But for Jason Maynard, Zendesk's director of data & analytics, he sees this throughput-focused way of operating pivoting rapidly.
"How a company manages its service operations is changing, as data integration becomes easier and the automations of repetitive tasks are made possible by newer machine learning and artificial intelligence technologies" said Maynard.
According to Maynard, operational metrics will continue to be very important for measuring productivity and throughput, but there's a shift to how companies want to measure their people and customers.
"It's not just about time and volume anymore. This evolution from pure throughput measurement to more relationship-based metrics is liberating for companies," Maynard said. "It enables organizations to place more emphasis on internal employee development and building more personal relationships with their customers."
Building product to meet new requirements
For Ian Alexander, product manager of Zendesk Explore, this shift means enabling businesses to be able to perform new kinds of relationship-centric reporting and analyses directly in the software products they use to engage and support customers.
"For example, we hear from our customers that they want to measure support agent productivity beyond just the number of tickets solved," Alexander said. "Doing so meant introducing new metrics like Agent Contributions, which takes into account tickets solved but also an agent's engagement with customers in the Help Center."
Companies want to engage with their customers in more personal ways across various channels, Alexander adds. The increasing number of touchpoints creates more meaningful interactions. But it also creates a need for more meaningful metrics and reporting to track the value of this type of customer engagement.
Companies like AllSaints are turning to metrics like Net Promoter Score to measure the ROI in delivering 24/7/365 support and turning customer pain points into product improvements. Over the last year, they have seen their NPS increase dramatically—an indicator of their customer's loyalty to the retail company.
"More and more, customer service teams will be measured by new metrics that are different than productivity and efficiency," Maynard said. "We'll see more relationship-centric metrics and analytics around agent productivity, knowledge gaps, and customer happiness measured beyond simply their satisfaction with support."
Zendesk research: behavioral cues
In this report, we attempt to move beyond typical metrics like first reply time and explore the often overlooked components of support interactions, such as what impact different words used by agents can have on customers.