Article
Create and measure effortless customer experiences
Published May 26, 2016
Last modified May 26, 2016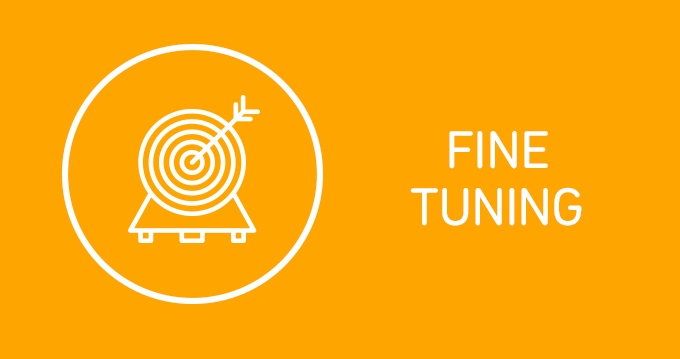 Many companies believe that the best way to customer loyalty is by using "shock and awe" tactics. But does sending apologetic swag packages truly have an impact on whether disappointed customers will return? If you ask the CEB, authors of The Effortless Experience, the answer is no. It turns out the best way to retain your customer base is to simply meet their needs in the first place.
In this Fine Tuning post, I'll show you the different ways you can use Zendesk to provide effortless experiences for your agents and end-users. I'll also take a close look at how reporting on CSAT and NPS scores can help you accurately measure loyalty generated through your support strategy. This helps ensure that you're truly meeting your customers where they are while keeping up with the ever-evolving world of customer support.
How to join the conversation
We kicked things off this morning by sharing part 1 and will be posting additional content at 11 a.m., and 2 p.m. Pacific time. Check in throughout the day for updates on "Meeting your customers where they are" and "Measuring loyalty". We love participation, so we'll be monitoring comments and would love your questions, tips, or anything you'd like to share about your own experience.
A sneak peek at Part 1: The importance of effort reduction
In one of the CEB's studies, more than 97,000 customers were surveyed about their recent support experiences. The results showed that "there is virtually no difference at all between the loyalty of those customers whose expectations are exceeded and those whose expectations are simply met." This data goes against what many organizations historically believed. In actuality, the key to mitigating disloyalty is to focus on "returning the customer back to the state of neutrality—back to where they started before the problem occurred in the first place."
What exactly does an effortless experience look like in real life? Let me give you an example from a personal experience. I recently left my phone in a Lyft and had to report the case to their support team. From the moment I reported the loss to the time my phone was returned, we had only a handful of email exchanges. Though it was only my second time using Lyft, what won me over was how little effort it took on my part to get the problem resolved. I didn't have to stay on the phone for hours or call back for status updates. Lyft agents provided clear instructions, including estimated timelines and what I could expect next. Their support was efficient, consistent, and required no extra work on my part.
To read the rest of part 1, join the conversation in the forums